Pallet Stretch Wrapping Machine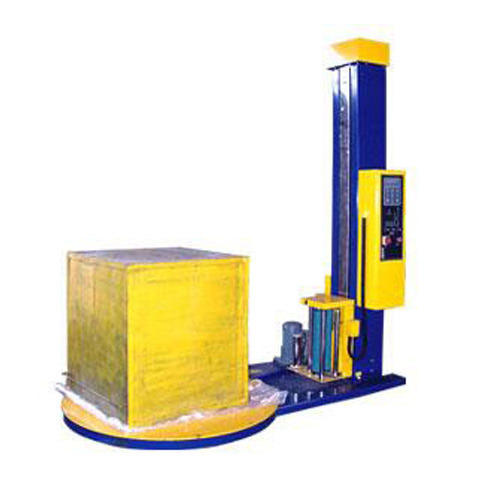 Pallet Stretch Wrapping Machine
Product Code : 0123
Brand Name : PERFECT PACK SOLUTION
Specifications:
Power Supply
3 phase, 380v-415v, 50/60Hz
Power
4Kw
Load Handling Platform
Turn table diameter
2000mm
Maximum load dimensions
1200mm*1200mm
Maximum load weight
1500 KGS (5000lbs)
Turn table motor
3 / 4 HP motor (CE) with VFD
Film - Delivery System
Pre-stretch Up down motor
0.5 HP with VFD
Spool carriage
Pre stretch with Drive to Control Speed of Pre-stretch unit
Motor load
3 / 4 HP for turn table to Load 1500 Kgs.
Pre stretch Capacity
Up to 200 %
Film Cut-Off
Manual
Automation
PLC
Delta (CE)
Variable Frequency Drive
Delta (CE)
Machine Dimensions
Machine size (L*W*H)
2.5mL * 1m W * 2.5m H
Machine weight
1500 lbs.
"We are looking for Bulk Order Inquiries"